Narvar Hub Overview
Narvar Hub is your one stop location for easy access and management of all of your Narvar post-purchase products including Ship, Track, Notify, and Returns. Narvar Hub improves your brand's ability to deliver consistent branding and messaging across all of your Narvar products. From the moment they make a purchase to when their order arrives securely at their doorstep, your customers will interact with one unified voice and brand across all of their post-purchase communications. 
All of Your Post-Purchase Products in One Place
With Narvar Hub you can fully customize all of your Narvar post-purchase products from one powerful platform, enabling you to:
Manage customer expectations with more accurate estimated delivery dates
Improve shipment tracking and customer delivery experience
Create a relevant and impactful return solution
To begin viewing and customizing your post-purchase products, navigate to Narvar Hub and log in with your user credentials—these are the same credentials you used to access the Narvar Help Center. 
To view and manage your existing Narvar products, click on the menu button in the top left corner of the page and a sidebar will expand with each product listed as an accordion menu. 
Clicking on a specific product will expand each section, displaying the various settings available for each product including analytics, design capabilities, and more.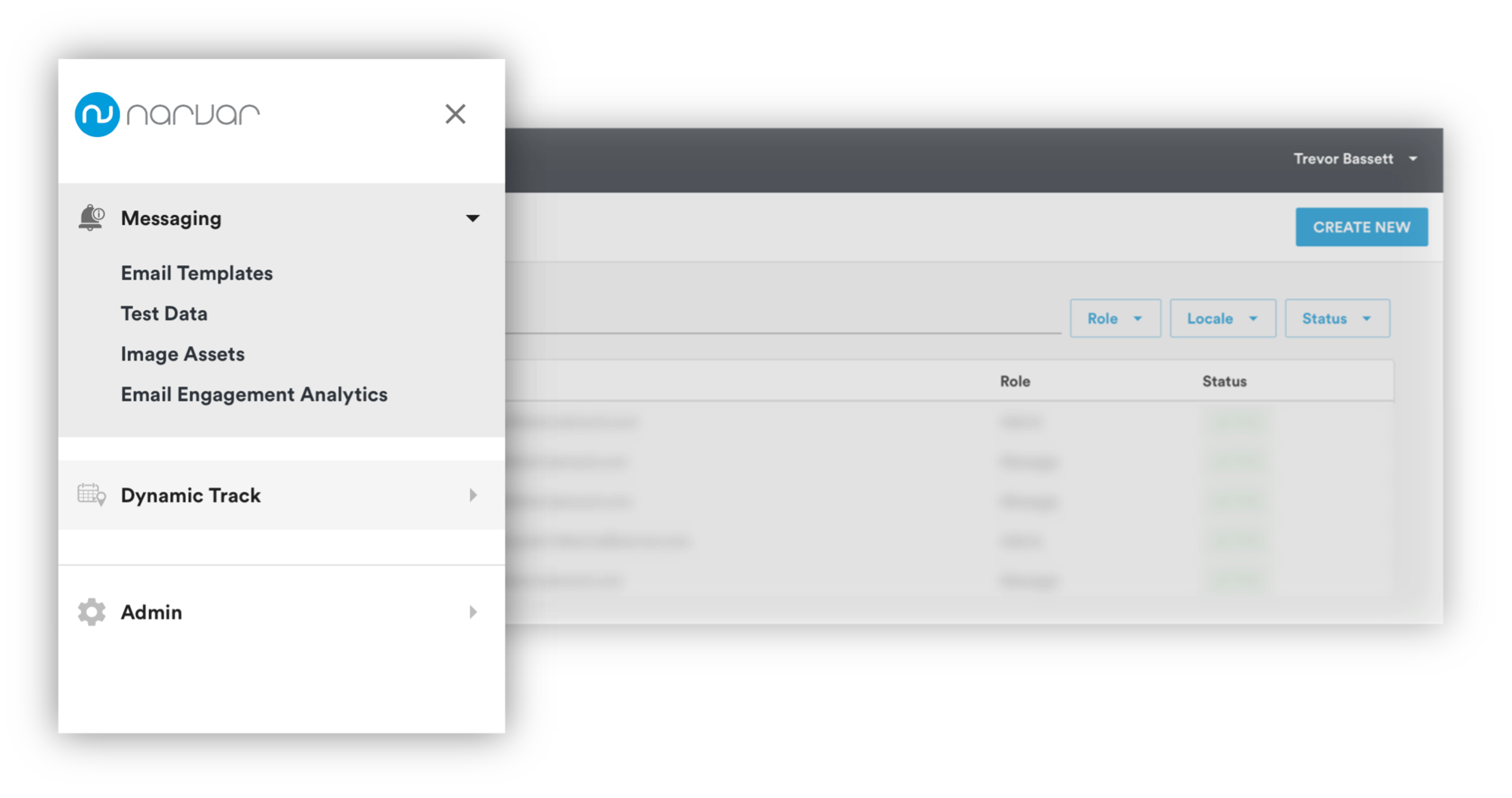 With Narvar Hub you can now manage all of your post-purchase products in one place. No more shuffling tabs between platforms or maintaining multiple usernames. Log in to Hub and have access to all of your Narvar products. Switch between products without leaving the webpage. Simply open the menu and choose which product you wish to customize next. 
Easy User Management 

Your menu options may vary from your teammates based on your level of access. If you have Admin access, you'll also see a menu where you can manage and maintain user access and permissions, user login security, as well as view the company API credentials. Check out our documentation on User Management for more details on levels of access and how to change your access.